Ask Holly: Looking like a badger entangled in a Laura Ashley sale rail doesn't mean I'm not a leader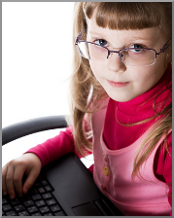 Dear Holly,
I'm getting a lot of stick from the press about my fashion sense, but looking like a disgruntled badger who got entangled in a Laura Ashley sale rail doesn't mean I'm not able to be a great leader and navigate this country safely through Brexit. Just because I slightly resemble Uncle Bulgaria doesn't mean I'm a complete womble – why can't people accept that?
Theresa
Westminster
Dear Theresa,
To be honest, I'm not surprised this country is in such a mess, considering we're being run by a generation of people who grew up thinking it's perfectly okay for grown man to have a long-term relationship with an abusive emu, that a foolish police detective can fight crime with ridiculous extending arms and legs and that it is perfectly legitimate for a duck to be a well-dressed egotistical vampire whose favourite food is broccoli sandwiches. It wouldn't surprise me if half the government aren't waiting for Jamie and his magic torch to come and show them the way out of this mess.
Hope that helps,
Holly