Ask Holly: There's a lot to be said for skiving off work and not turning up to debates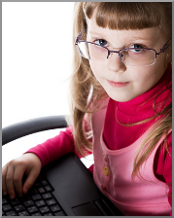 Dear Holly,
There's a lot to be said for skiving off work and not turning up to TV debates. For starters, you can throw off the bra and high heels, put on a stained Morrissey T-shirt and pour yourself a lovely big glass of banana Yazoo whilst you lie on the couch. Then you can break open the mini Kit-Kats, find a good episode of Gardener's World where Monty Don is looking particularly ravishing. Why am I suddenly feeling all warm and fuzzy inside? Am I coming down with something?
Theresa
Westminster
Dear Theresa,
Whoever invented work and school was a complete idiot. We all want to do other important things like making ourselves an enormous sandwich out of everything in the fridge and sleeping on a garden lounger for hours and catching a bit of Homes Under the Hammer but for some reason no-one will actually admit it. Every day, my teacher arrives to school in a foul mood, and none of the kids can be bothered doing all the pointless maths things she wants us to do, and we all know she doesn't care anyway because she is secretly checking Tinder and Instagram and probably thinking about how much wine she can pour down her throat later. If Corbyn gets in we'll all be doing cross stitch and eating scones in the garden while all the politicians and bankers who make us work will be in the gulags.
Hope that helps,
Holly