Ask Holly: Love Actually represents everything wrong with popular culture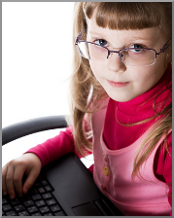 Dear Holly, 
I'm suffering from immense feelings of self-doubt and isolation: everyone is raving about the Love Actually reunion and yet the original film was utterly, utterly bland. It was nothing but a pile of corporate skid-marked pants. In fact, Love Actually represents everything that is wrong with popular culture. Why are we celebrating this bland, pedestrian garbage???
Ed Sheeran
Suffolk
Dear Ed,
My teacher, Edwina Pringle, probably has Love Actually in her top three films. Ms Pringle is really old – at least 32 – and she doesn't have a husband for some reason so she's into yoga in a big way. She's also got a profile on match.com, but so have all the other teachers, even the married ones. We tried to make Ms Pringle fall in love with the man who came to repair the Smart Board but he was a bit fat and you could see his hairy bum crack when he bent over.  The whole class sang It Must Be Love in our sweet young voices as their eyes met across the room and it was so poignant and magical but Ms Pringle must be really picky because she told us all to shut up and get on with our work.
Hope that helps,
Holly