Ask Holly: May needs to stay on top of her ironing pile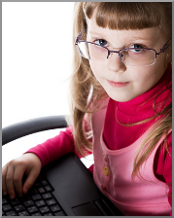 Dear Holly,
I know Theresa May is busy signing Article 50 today but I can't help but wonder if she managed to have her hair done and maybe a lovely manicure too. She needs to be careful with all this Brexit business that she doesn't let the washing up get out of hand and keeps on top of the ironing pile, because she can't have Mr May going about in creased shirts. I do worry about her, I really do.
Sarah Vine
London
Dear Sarah,
My granny is lovely but she's losing it a little bit. She says that ladies didn't used to be able to do manly stuff like vote in elections or go out to work or drive buses and drink out of tankards but then one day they all went mental and threw themselves in front of horses and chained themselves to railings and burned their bras and after that the men decided to let them be in charge just for an easy life. But my granny also thinks Daniel O'Donnell is sexy so she is clearly off her head. 
Hope that helps,
Holly