Ask Holly: The idiots are rising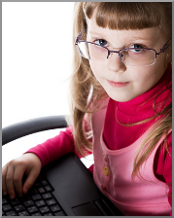 Dear Holly,
At last, at the coming of the Vernal Equinox with the new moon in Virgo, Donald Trump is vanquishing the Free World, Twitter has fallen to Kanye West and Frank Spencer is coming back for a one-off special on BBC One. Behold: the Idiots are rising and darkness consumes the Earth. So, with things ticking over nicely I was thinking I might take a short holiday, maybe a mini-break to Center Parcs with the kids, although I've heard it's a bit pricey. Where is good for the little'uns but won't cost the world?
Satan
Bishops Stortford
Dear Satan,
My mummy and daddy love going on holidays to anywhere as long as it has a Kids Club, because otherwise they might end up having to spend time with their own children. I don't mind though, I really enjoy spending all day with a load of other kids I don't know who suffer from behavioural disorders because their parents don't want to know them. Most of the time we all sit and rock and eat Play Doh and long for someone to love us like they do in Disneyland. 
Hope that helps,
Holly