Ask Holly: We're only a week into 2016 and I've already set off a nuclear bomb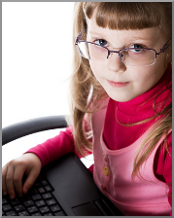 Dear Holly,
I could totally kick myself: this year I made a resolution to be more considerate of others, and I was SO sure I was going to manage it… but here we are only a week into 2016 and I have already set off a nuclear bomb. My willpower is pants! Have you got any tips to help me stop being so weak-willed?
Kim 
North Korea
Dear Kim,
My mummy and daddy are doing that Dry January thing and they've joined the gym and haven't shouted at each other for days. They promise these things every year but never make it past the second week. I don't get why adults set such unobtainable goals for themselves: my own resolutions are to marry Brooklyn Beckham; to win one of Wonka's golden tickets; and to learn how to master the Force. You may scoff, but all of these are infinitely more realistic than sustained use of a Virgin Active subscription. 
Hope that helps!
Holly