If the economy's so f**king great, why I am skint? says Britain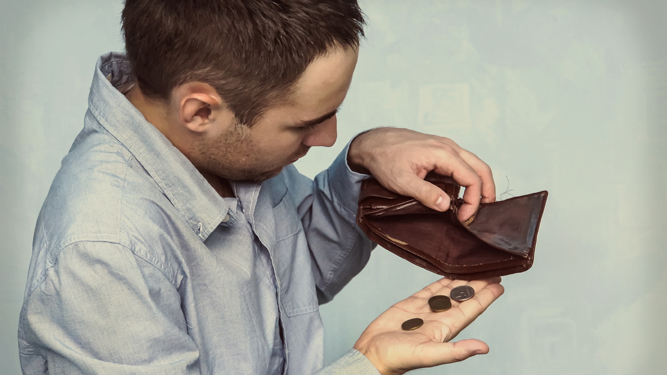 BRITONS are struggling to understand why good economic news keeps coming out but their personal finances are still up shit creek.
After wages rose faster than expected, many people are wondering when all the positive trends will lead to something actually useful like being able to buy a house.
Office worker Tom Logan said: "Some people's wages might have gone up, but mine haven't. I might write to the economists and let them know about that.
"In fact I'm always struggling to pay my ludicrous rent. And the 0.5 percent difference between wages and inflation isn't making a massive hole in my £38,000 student debt.
"It's almost as if there might be bigger problems for people than small economic fluctuations. But I'm not a BBC journalist so I'm probably talking out of my arse."
Retail assistant Donna Sheridan said: "I'm glad unemployment is down, but excuse me if I don't crack open the champagne because I've already got a job and it's minimum wage bullshit.
"I shouldn't complain because lower inflation does mean I've got more money. On Saturday I'm going to get absolutely wankered on that extra £1.30."
Economist Martin Bishop said: "What we're seeing here is a complex macroeconomic phenomenon known as 'reporting figures without any real context because you can't be arsed'."